In the hustle and bustle of everyday life, we sometimes don't have time to plan our day and therefore forget about doing important things. Planning is one of the keys to a productive day, and we need a clear schedule on our phone to keep things in check.
Whether it's office or home tasks, careful planning can help you complete them faster and more efficiently. Even when you are planning to travel, you can't do without a clear plan. 
So, these applications will help you organize your daily life and work, increase the number of tasks completed, won't let you forget about important things, and free your head from unnecessary worries. 
Imagine you are going on a family road trip and want to pick up a 9 seater car hire UK. You decided to book a hire car a few weeks in advance, but how not forget to do it? You can install a planner that will remind you to hire a car for your upcoming trip. Plus, you can also use it to collect things for a journey. 
If you've long been looking for a handy day planner, here're some great apps to install on your phone.
Notion 
It's not really a task planner, but Notion's capabilities allow you to turn it into both a simple to-do list tool and an organizer. In the application, the user receives a blank page to which he can add various blocks of information.
Accordingly, you can create a task scheduler for your needs or for the current project. And in order to make this task easier for the user, Notion has ready-made templates.
Google Keep 
Google Keep's task planner has the least functionality of any of the apps on our list. However, this does not prevent the service from being convenient, useful, and easy to use. Google Keep is great for notes, shopping lists, books to read, and short-term tasks. Tasks appear in the form of cards, where you attach lists, files, drawings, photos, documents, etc. 
What's more, Google Keep supports integration with other Google services. Therefore, you can easily create a Google Keep note from any email or document in Google Docs or Gmail.
Microsoft To-Do 
Microsoft also has its own task scheduler. Microsoft To-Do doesn't stand out for its abundance of features, but it's easy to use. There are basic to-do lists, tasks, and reminders, as well as smart recommendations. You can send all this to whoever you want. This will be especially helpful when working on a shared project. Additional Microsoft To-Do options include syncing with Outlook and Office 365. 
Todoist 
Todoist has long been the top choice on Google Play because of its great performance and user-friendly interface. The functionality of the program is really huge, but some of the options are available only in the paid version.
Luckily, even without it, Todoist lets you create detailed to-do lists and reminders, sort them by category, day of the week, month, and tags, set filters, set colors, and send tasks to other app users. 
In addition, Todoist can cheer you up by showing statistics on completed tasks and your accomplishments. The app operates great with Google Drive and Dropbox, as well as collaborates with other similar services. The developers haven't forgotten even about voice control support as well.
Remember The Milk 
Remember The Milk app will help you cope with basic tasks: set a reminder, specify the details of the task, its time, and place to complete. In addition, the program makes it possible to create lists and send phone notifications to social networks, instant messengers, or email – so you definitely won't miss a meeting, event, and other tasks. 
You can set intermediate goals for long-term tasks. The smart-list system won't let you ignore the overdue ones. Remember The Milk knows how to create themed to-do lists, and supports uploading files to Dropbox or Google Drive.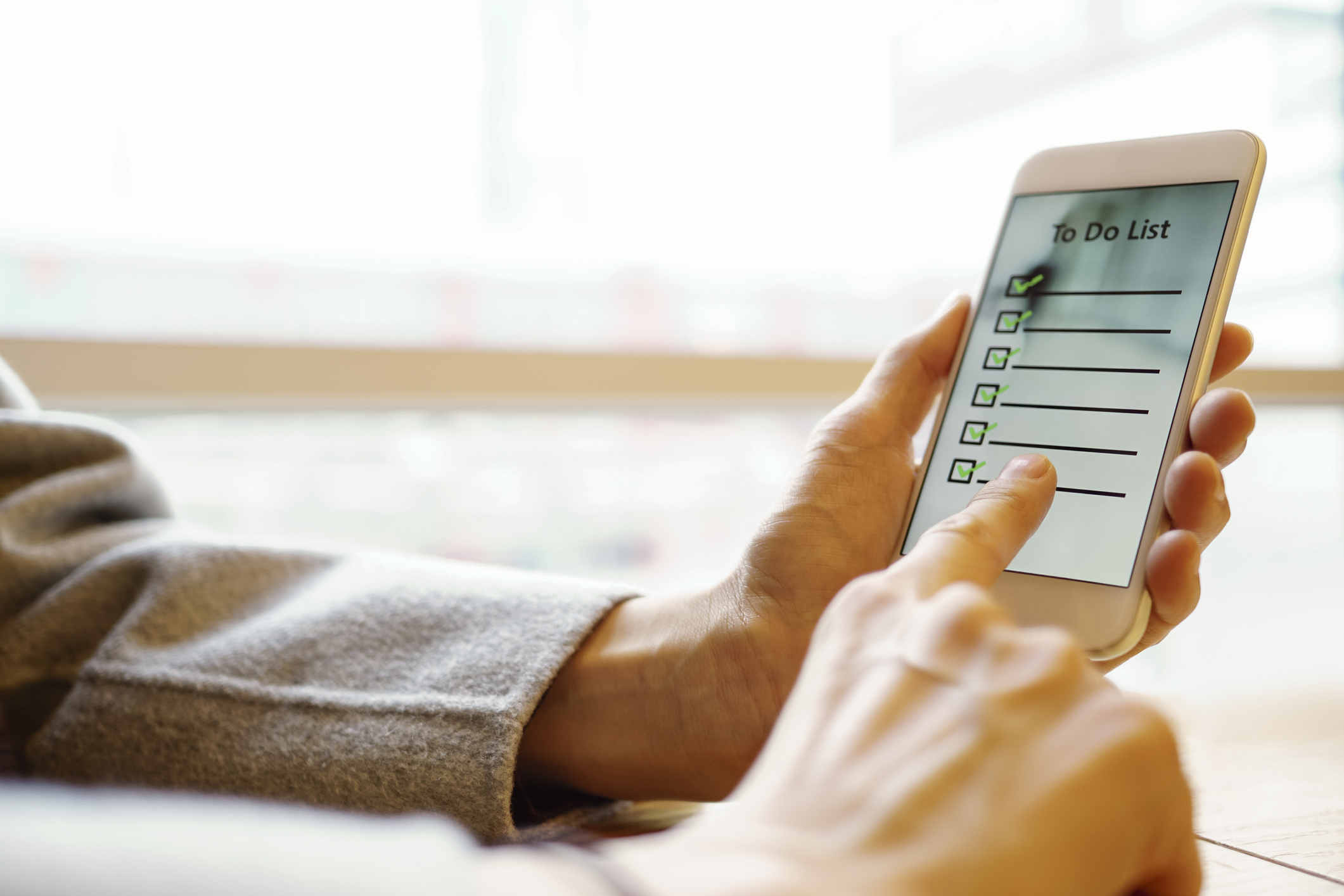 Omnifocus 
Omnifocus is another simple yet versatile and sophisticated task planner for your phone. The app has an abundance of options for each task, including task start and end dates, adding users, locations, and difficulty levels. In Omnifocus, you can view current tasks and their due dates, the number of completed projects, and their progress. 
The program also knows how to recommend tasks depending on the user's location. For example, if you are in an office, then Omnifocus will offer you tasks from the list you need, and if at home, it will remind you about grocery shopping and other household chores.
WeDo 
The WeDo service combines the features of a task planner and an app for building good habits. In addition to basic work with to-do lists, tasks, and reminders, it has a built-in system for studying the user's state. 
WeDo periodically asks about a user's mood, health, and physical parameters. The application finds out how much time was spent on certain tasks and then gives detailed statistics with recommendations.
For example, it advises doing certain types of tasks more often, because the user had the most positive emotions after that. In the same way, you can find out which things don't give you much pleasure.